My 2020 Flying Adventures
2020 - No real plans this year. We'll just make it up as we go :-)
Feb. 2020
Replaced all the tires, reused all the tubes, I'll replaced them when I replace the tires next time. The rear LH engine baffling that supports the oil cooler has been cracked and worn for some time and is to the point that it needed to be replaced. I had enough sheet aluminum to make the new pieces and I'm replacing the angle with a thicker piece. I've got 10 hrs. before the oil needs to be changed so I'll wait until after Sun-N-Fun for that. Gone on a work trip the fist half of March, I'll replace the aircraft battery when I get back, it hasn't been holding the charge like it should. I should be able to finish up everything when I get back and be ready for S-n-F.
Mar. 2020
Made it back from the work trip right before the world changed (Corona virus). Finished up the condition inspection. Replaced the 4 year old battery and finished the baffling. While I was installing the safety wire on the bottom of the new baffling one of the tabs broke off, luckily I was able to install a new tab without removing the baffle. Because of the Corona virus, Sun-n-Fun has been pushed out to May.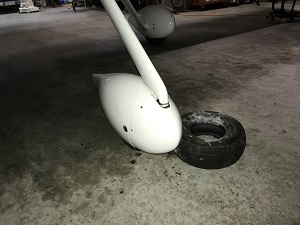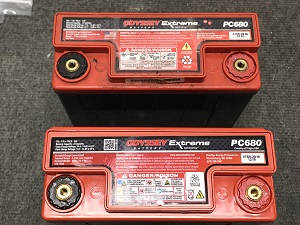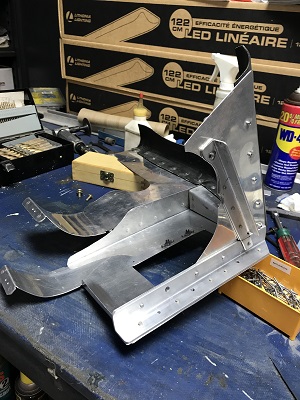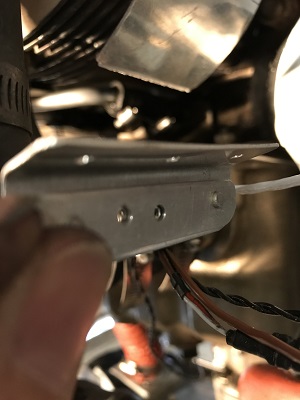 Apr. 2020
Well, who would have guess this? Covid 19 has changed the world. Sun-n-Fun was canceled and it's sounding like Oshkosh may be also. Most people are laid off from work. I am an essential worker so I'm still going to work every weekday, just not traveling with work. Taking care of a few more items on my truck, a new drivers side seat cushion cover and replaced the 12 year old headlights. The truck is almost new again. Nothing new going on with the plane much. With everything in the world slowed down my buddy David Adams and I decided to see if we could each fly our RVs to KBNA - Nashville, TN and request a touch and go. It worked we had not flown our RVs into KBNA before because it's normally just too busy to do a touch and go there.

CLICK HERE TO SEE THEM ALL
My buddy Doug Rohrer over in Bowling Green, KY just finished up his RV9A. He ask me to do the first flight and to come over and do a pre DAR inspection. Went over and did the inspection. found a few things that needed attention but over all it was in good shape and ready for the DAR. A couple weeks later he had the airworthiness certificate and it was ready to fly. I went over and did a final look over and took it up. First flight went well, airspeed was not working and one wing was a little heavy but other than that it flew well. Doug found the problem with the airspeed fixed (swapped pitot and AOA at the pitot tube) it and is working on the heavy wing.
May 2020
Changed the oil, just like I always have but this time I was going to have to change the oil type. I've always used Exxon Elite 20W50 but Exxon has stopped making it. I'm switching to AeroShell 15W50, it appears to be the closest oil to what I was using. I always take an oil sample and send it in for a oil analysis. The results have always been pretty consistence. I got the results back and this time the Iron almost doubled. I'll be checking into this to see if anything looks odd. I cut the filter open and did not see anything odd there.
Jun 2020
Saturday - June 13, 2020
Well today was an eventful day. The plan was to take off at 5:30am pick up a fellow pilot in Dickson, TN and then we were going to fly to Delaware, OH to do a Pre-buy inspection on an RV7 aircraft that he was going to buy if the inspection checked out ok. Everything was going well until my roll servo kicked off, this happened one other time and I was supposed to remember what that was an indication of, the last time that it happened it was because I accidently turned my master switch on to the battery position rather than all the way up to the Alt position. When the battery voltage starts getting low the first indication is my roll servo, if on kicks off. We were at 7,500' and just exiting the NE side of Cincinnati's Class B airspace. I was up with Flight Following the whole way and highly recommended it while flying cross country for this very reason. About 30 minutes from Delaware we saw that the weather ahead wasn't real good and decided to change course to Springfield, OH. It was about 25 miles ahead. About then the engine monitor announces check voltage, I plan to raise the voltage indication at which that happens. I missed that cue when the servo kicked off. As soon as I got the low voltage warning I looked over at the voltage (I seem to remember 9 point something, but could be wrong about that) and checked my master. I realized that my alternator had failed. Quick announcement to Columbus approach: "7BH I just lost my alternator and we are diverting to Springfield" they relayed with "7BH you lost your alternator and I think you said that your diverting to Springfield if that is correctly IDENT". I hit IDENT and then everything was going off line with the low voltage. My G3X screens went black and they were trying to reboot. I have a Dynon 10a with a backup battery but with the low voltage it was acting up and restarting (it finally started up on the backup battery and started working correctly) I also have a Garmin 660 GPS that never stopped working because it has a battery also. I noticed that my intercom stopped working before the radio, radio was receiving fine but with the intercom not working, I thought I wasn't transmitting but I was. While all of this was trying register in my mind, I heard approach tell me that there was a closer airport to the west if I wanted to divert to it, if I did want to hit IDENT. They also gave me a phone number to call when I got on the ground, I would not have gotten that number written down if I was alone, but I wasn't and my passenger wrote the number down. I hit INDENT and turned left to the west, I tried pulling it up on the 660, wasn't seeing it right away and looked up and saw that it was about 2 miles in front of me and I was about to cross mid field. As I turned base a plane had just done a touch and go and as I turned final another plane pulled out on the runway. I didn't try to make any radio calls because I was sure my radio was not transmitting at that point. I did a few S-turns to give the plane time to take off, ready to do a go around if needed. He took off and we land just fine. After we parked the line boy asked if we need anything and it was starting to sprinkle a little, I explained that our alternator quit working and asked if we could get in a hanger to work on it. We got it in the hanger and I guess this couldn't have happened at a better time. I had a lot more tools with me than I would normally, because I was going to do a Pre-Buy inspection. I got the cowling off checked all the wiring, found it all good, removed the alternator, got the courtesy car and started calling auto parts stores. If I had an aviation alternator the story would have ended here until Tuesday when I could have had one shipped to me. Third call found what I needed. A part#14824 it also had part#14870 on it. I had these part numbers in my phone notes as an exact replacement for my original Vans alternator. My alternator was 13 yrs and 4 months old and had 1308 hrs on it. I also have a trickle charger in the tool bag I keep in the plane so I borrowed a drop cord and plugged it in before leaving to get the new alternator. By the time I got everything back together the battery had a good enough charge to start the plane and the weather had cleared out and we were off to Delaware to do the Pre-buy inspection. Got the inspection done, my passenger "Stu" bought the plane and stayed the night so he could get a few flights in with the previous owner before heading home. I just got a text from him saying he made it home. I headed out right after finishing the inspection and climbed to 8500' where it was 44 degrees set the autopilot closed the vents opened the heater vent slightly for an enjoyable flight home. Heat off vent opened during descent. I arrived about 1 hr after sunset, to a muggy 78 degrees.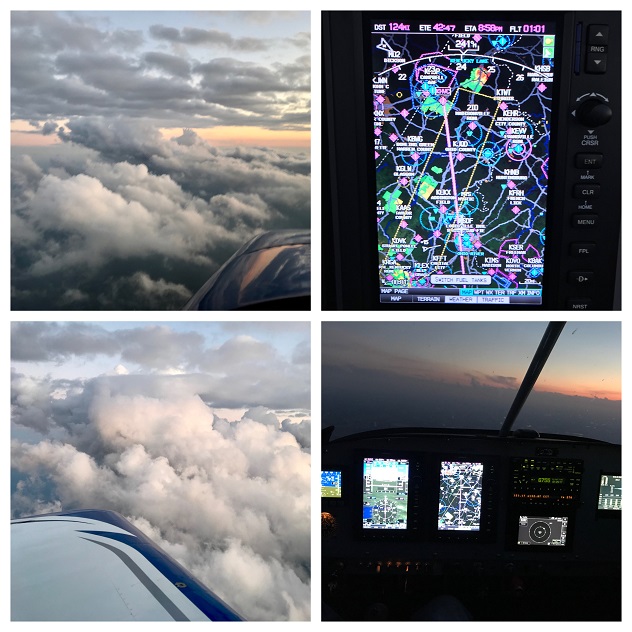 Jul 2020
The cable on my Peltor headset was coming apart and time to be repaired. I got my buddy David to help me out with this had had better soldering skills for the little wires. Found a headset replacement wiring harness that looked like it would work on ebay. We had to change some of the wiring around but it now works and should last for a few more years.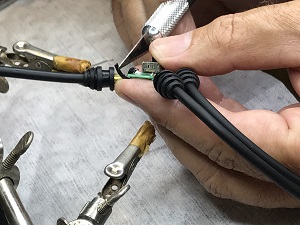 July 18 - David and I flew to Mayfield, KY for breakfast and a poker run. Good food - Hot weather though.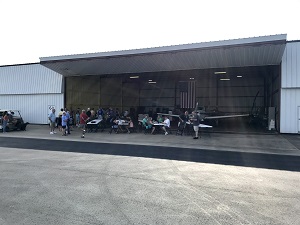 Aug 2020
My buddy Doug Rohrer from Bowling Green, KY got his plane painted and flew over to get a Dynamic Prop Balance.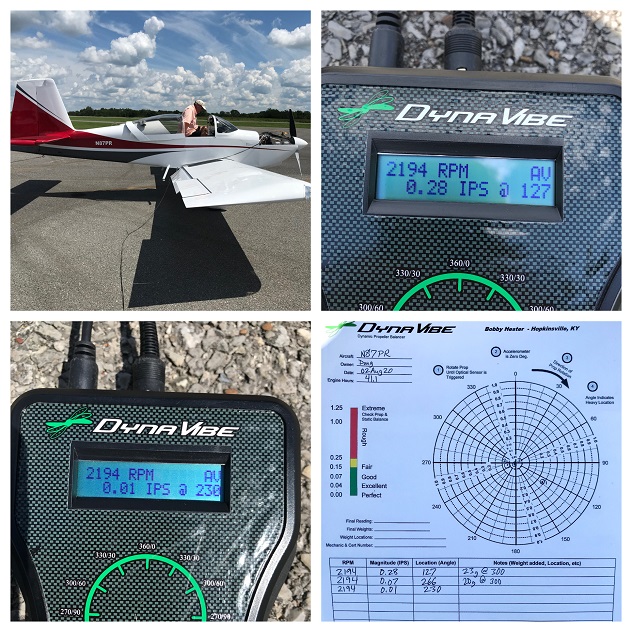 Garmin had a rebate program going on, so I decided to go ahead and upgrade my G3X screens to touch screens. The good thing about them is they were just plug and play. I did have to do just a little drilling and filing but not much. They have faster processors and a few more features than the non-touch models. They also have photocells for automatic dimming, the non-touch models did not and had to be hooked up to my dimmer circuit and it had a problem of dimming further when I keyed the mike, these new touch models do not have this problem.
Nov 2020
I decided it was time to replaced all my hoses FWF. The origanl rubber hoses are now 13 years old. I emailed Tom Swearengen at AS Flightlines and ordered new Teflon fuel and oil hoses. I ordered new rubber pressure hoses from Vans. Got a picture of the AS Flightline hoses forgot to get one of the Vans hoses before I installed them.
Dec 2020
I got my recent oil analysis back and all number are back in line as they should be, so the previous one with the high iron reading was just an odd reading. While I was off work for the hoilidays I watched the weather for a good time to go and visit my parents who are now living with my sister and brother-in-law in Branson, MO. The weekend after Christmas was going to be the time, there was going to be a lot of rain the rest of the time.
This is my normal setup while flying, I like to keep my Garmin 660 on the traffic page as a quick check for traffic near me.I also have traffic on the Garmin G3X moving map. On this flight I was at 6500' and 2480 RPM I had a 46 mph headwind and a 137 mph grondspeed, with a 175 mph true airspeed. Below is a few pictures along the way, final approach into Gram Clark Downtown airport, other scenes along the way, traffic passing 500' directly over me, and the inflight food service. 2hr 40min flight :-)
My Dad walks 1-1/2 mils most everyday. Top right picture below. This is a friend he met while walking. We stopped and talked for quite a while today. I asked him what line of work he was in. He told me he was an entertainer for 20 yrs in Vagas and then moved to Branson and performed there also. His name is Duke Hazlett and I found a video on YouTube, it's amazing who you can meet just by stopping to talk for awhile. He is 88 yrs old.
https://youtu.be/SOK9LxRVwE0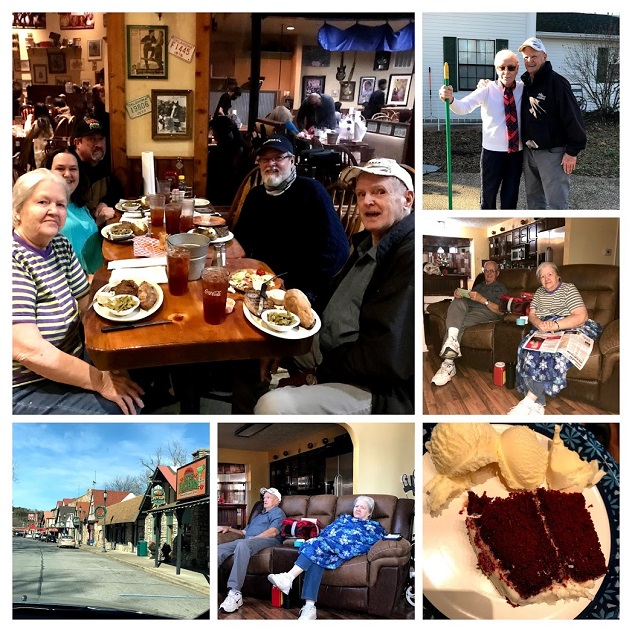 A real nice visit, some real good food, a good nights sleep and off to the airport for the flight home. After taking off I flew over my sisters neighborhood to snap a few pictures then climbed to 7500'. After levaling off I had a 66 mph tail wind and at 2500 rpm I was moving out at a true airspeed of 182 mph and a ground speed of 224 mph. Time for the inflight food service! Below base to final Hopkinsville Christian Co. airport. 1hr 40min flight home.