MY FLYING INFO PAGES

Introduction
My Flying RV7A Page 2007
My 2008 Jan-July Flying Adventures
My 2008 Aug-Dec Flying Adventures
My 2009 Jan-July Flying Adventures
My 2009 Aug-Dec Flying Adventures
My 2010 Flying Adventures
My 2011 Flying Adventures
My 2012 Flying Adventures
My 2013 Flying Adventures
My 2014 Flying Adventures
My 2015 Flying Adventures
My 2016 Flying Adventures
My 2017 Flying Adventures
My 2018 Flying Adventures
My 2019 Flying Adventures
My 2020 Flying Adventures

Replacing Internal Garmin GPS Battery
Fly-In Breakfast Schedule
Famous People of Aviation



Dynamic Prop Balancing Service


Got an Experimental or a Light Sport Aircraft that you bought and need an A&P Mechanic to do your Annual Condition Inspection?
Send me a email I am an A&P and I may be able to help you out!


Send me e-mail:
bobbyhester02@twc.com

Back to Home Page



Over the years my internet provider has changed a couple times and I have decided to not keep my older construction pages active. I will continue to add new pages though.



BUILDING THE EMPENNAGE - 180 hrs

BUILDING THE WINGS - 428 hrs

BUILDING THE FUSELAGE- 347 hrs

I don't remember the total time but it was about right in line with what was reported on the Van's web site.

LINKS TO OTHER RV INFO SITES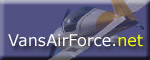 Vans Aircraft Home Page
RV-List Subscription


Current Status Pictures can be seen on this page
Back to my Home Page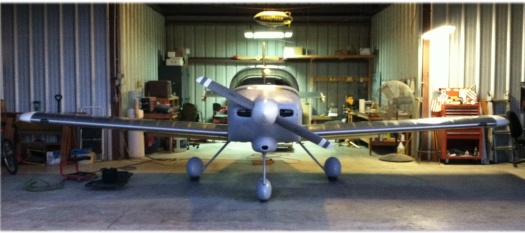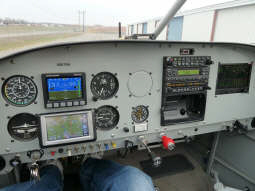 This is the second airplane that we have built. If you would like to read about our first plane, you can by following this link: Bobby Hester's Rans S12XL Site I decided it was time to get a plane that we could really go somewhere in. The RV7A will do that nicely. This plane cruises between 170-180 mph. Weekend trips take on an all new outlook! We started construction on this new plane July 4th, 2001 and flew it the first time on Feb 18th, 2007, 5 yrs 7 months. We built the RV7A which is a tri-gear model, and it has a sliding canopy. It has a Superior XP O-360 engine, which has one mag and one Lightspeed electronic ignition. The picture at the bottom of this page was the first RV7A that I saw. I'll fly mine for a while before I have it painted.

If you would like to learn more about the RV line of airplanes, follow this link to the company web site: Vans Aircraft Home Page Here is another site that has a lot of really neat RV stuff: Van's Air Force - World Wide Wing

The first thing that you work on when building an RV is the tail section (the empennage), then the wings, then the fuselage, next is the finish kit, and last is the firewall forward (engine and prop). We built our plane in my hanger, located at the Hopkinsville - Christian County Airport (KHVC), if your passing thru the area stop by and see if we're there.



This RV7A belongs to Pat Patterson near Shelbyville, KY
His first flight was in Nov. 2002