My 2009 Aug-Dec Flying Adventures
Aug. 15, 2009
What a great way to start a new web page. I am in Colorado Spring working and Saturday I went riding around and found Meadow Lake Airport. It is similar to Moontown Airport in Alabama as far as activity and hangers. It is privately owned by the pilots who have hangers there. I met a few RV flyers and found out that there are about 25 RVs on the field. Not only that but there are a lot of aviation business on the field also. One of the businesses RVBuilder.com does RV repair and construction work most everyday. This is got to be RV haven, at least in these parts! I met Wyman Varnedoe who built and flys a RV8. He told me to come back if I had some free time for an RV8 ride.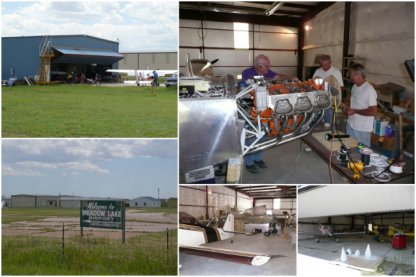 Click here to see all pictures
Aug. 17, 2009
Well Monday mourning I found some time to met up with Wyman and I managed to talk him into a ride up to Leadville-Lake County Airport, the highest airport in North America, 9,927 ft above sea level.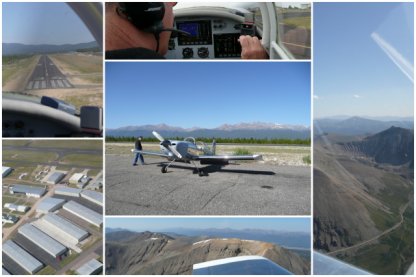 Click here to see all the pictures
Aug. 30, 2009
I received my Dyna Vibe - Dynamic Prop Balancer this week and today I did my aircraft. I've noticed some vibration recently and since I am now an A&P mechanic I decided to just buy the unit to do this, I've heard others say that they need get get their plane done, so now I can do this for others. As I was doing this process I could tell it was making a difference. I went from .48 ips down to .06 ips with just a couple adjustments. If you are interested in getting this done to your aircraft just email me to setup an appointment. You can click here to visit my Dynamic Prop Balancing web page.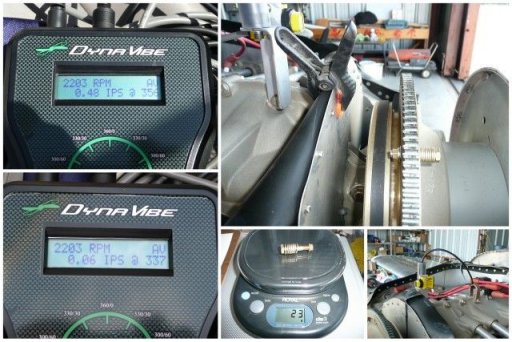 Click here to see all the pictures
Oct. 17, 2009
Today I flew to Mt. Vernon, IL for a fly-in they were having, I info I received about it said that they would have free food for people that flew in, that was all I needed to hear! The free lunch was provided by the Mt. Vernon Airport Authority, SRT Aviation, and EAA Chapter 1155 at the SRT Aviation Hangar. Plenty of SRT's Deep Fried Turkey, Rick's Pulled Pork BBQ, and all the fixins. I meet a WWII vet that was right there with Patton's troops during the invasion. He had his awards there on display 5 bronze stars and 1 Silver Star were just a few of them. He had a Nazi Flag and sword that he found and brought back with him. Nice little fly-in. I flew up at 6500 ft where it was a crisp 25 degrees. Coming back I choice to stay low, under the clouds 3500 feet and 45 degrees.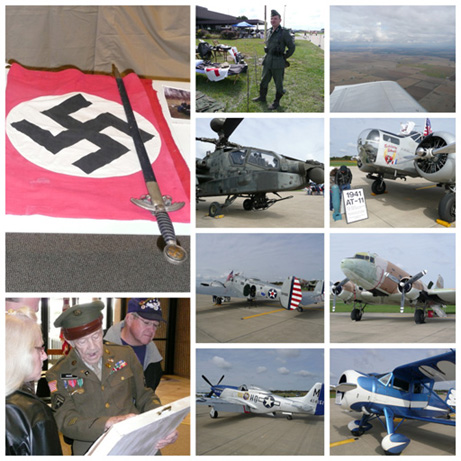 Click here to see all the pictures
Nov. 14, 2009
I flew to Bowman Field in Louisville, KY today and did two dynamic prop balances then flew in a loose gaggle of four to Sporty's east of Cincinnati, OH. After leaving Sporty's I flew back to Bowman to do one more prop balance before heading home.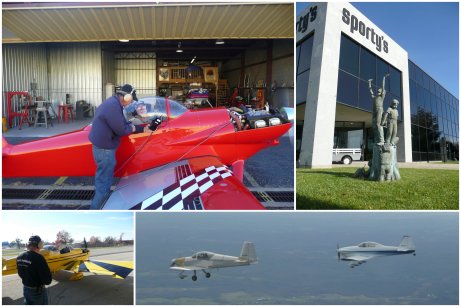 Click here to see all the pictures